MUSTANG RENTAL MUSCLE CAR PRICING FOR ROUTE 66, CALIFORNIA, USA
GUIDED ROUTE 66 MUSTANG TOURS     CAR TOUR USA OPTIONS
Rent a Mustang Convertible Rental Car –  Guaranteed First Choice
Los Angeles Headquarters / LAX Airport –  San Francisco – Las Vegas – Grand Canyon  – Rt 66 Chicago to LA
CONTACT US  for special requests and delivery rates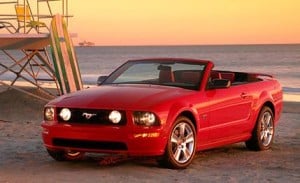 When you book  your late model Ford Mustang Convertible Rental Car with Ride Free, you will actually get a Mustang Convertible at the day of pick up, NOT a Camry or other car.  The big name rental car companies will "guarantee" that you will have the Mustang Convertible that you booked, but on a regular basis renters show up and there are no late model Mustang convertibles actually available!   Google it! It happens all the time.
We are the only option to actually guarantee you will get your late model Mustang Convertible at time of pick up, and not be the victim of big name corporate rental company bait and switch.
Book with us, or take your chances.
Guaranteed Ford Mustang Rental Car Convertibles
Prices vary depending on time of year, location, and availability
MUSTANG RENTAL MUSCLE CAR PRICING FOR ROUTE 66, CALIFORNIA, USA
GUIDED ROUTE 66 MUSTANG TOURS     CAR TOUR USA OPTIONS