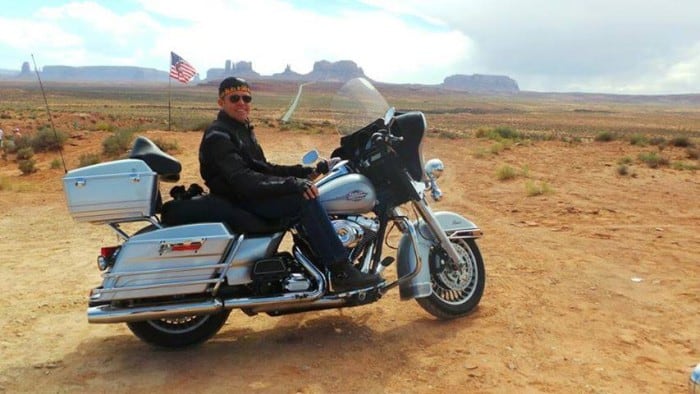 Sturgis Bike Week Motorcycle Tour:  Chicago, Harley-Davidson Museum and Factory Tour, Sturgis, Colorado Rockies, Monument Valley, Grand Canyon, Route 66, Las Vegas
Sturgis Bike Week 2016 Guided Tour
We also have an 11 and 14 Day Denver to Denver Sturgis Motorcycle Tour ( click here for that option )
Tour Options  –  CONTACT US
-15 Day – Aug 1- 15, 2017
Chicago to Las Vegas via Sturgis 3 nights
-16 Day – July 31-Aug 15,2017
Chicago to Las Vegas via Sturgis 4 nights/ Colorado / Monument Valley / Grand Canyon / Rt 66
– 17 Day – July 30 – Aug 15, 2017
Chicago to Las Vegas / 4 nights Sturgis / Bear Tooth Highway / Yellowstone / Jackson / BONNEVILLE SPEED WEEK
-Optional Extension – 8 Day – Aug 14-21, 2017 – Vegas / Rt 66 to LA to California Coast to San Fran
PICTURES from 2012 Sturgis Tour   First half of tour – 12 day tour
PICTURES from 2012 Sturgis Tour   Second half of tour – 12 day tour
VIDEOS from 2012 Sturgis Tour   
2013 Sturgis Motorcycle Tour Pics     Vegas to Vegas 19 Day

15 Day Itinerary ( 17 Day Bonneville Speed Week Intinerary below pricing )
Aug 1 – Day 1 – Arrive Chicago – pick up bikes 4 pm
Aug 2 – Day 2 – Chicago to Milwaukee, WI
Aug 3 – Day 3 – Milwaukee to La Crosse, WI
Aug 4 – Day 4 – La Crosse to Mitchell, SD
Aug 5 – Day 5 – Mitchell to Deadwood, SD / Sturgis
Aug 6 – Day 6 – Sturgis – full day
Aug 7 – Day 7 – Sturgis – full day
Option: add 4 night / 3 full days in Sturgis for a 16 Day Tour
Aug 8 – Day 8 – Deadwood to Cheyenne, WY
Aug 9 – Day 9 – Cheyenne to Buena Vista, CO
Aug 10 – Day 10 – Buena Vista to Durango
Aug 11 – Day 11 – Durango to Kayenta, AZ
Aug 12 – Day 12 – Kayenta to Grand Canyon
Aug 13 – Day 13 – Grand Canyon to Kingman
Aug 14 – Day 14 – Kingman to Las Vegas (drop bikes off 4 pm  – end of guided tour)
Aug 15 – Day 15 – Las Vegas Departure Day
---

---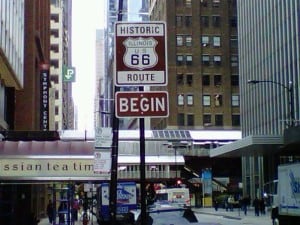 Tues Aug 1 2017
Day 1  Arrive in Chicago
30 minutes – 20 miles – bike orientation
We meet after lunchtime at our hotel and talk about our upcoming adventure on the Mother Road of America, Route 66 Chicago to LA. We will pick up the bikes at 4pm and do an orientation to familiarize ourselves with the Harley Davidsons. We then take the van to the beginning of Route 66 in downtown Chicago for dinner and to discuss our big adventure!
---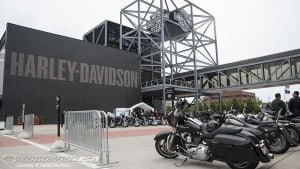 Wed Aug 2 2017
Day 2  Chicago to Milwaukee, WI
2hr 24min – 92 miles
We'll get an early start today and head north along Lake Michigan to see history roar to life at the Harley Davidson Museum, one of Milwaukee's top destinations. The museum features more than 450 motorcycles and artifacts, dating back to Serial Number One, the oldest known Harley-Davidson® motorcycle.
---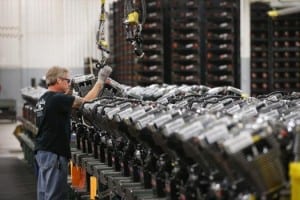 Thurs Aug 3 2017
Day 3  Milwaukee to La Crosse, WI
4hr 10min – 256 miles
This morning we'll head out from Milwaukee to Menomonee Falls for the Harley Davidson Powertrain Operations facility, home of the "Big Twin." On the factory tour, we'll see the assembly line and machining areas where employees produce engines and transmissions for Touring, Softail,® Dyna® and Sportster® model families. Then a nice ride through the American countryside. We'll finish up the riding day in La Crosse, Wisconsin on the banks of the Mississippi River.
---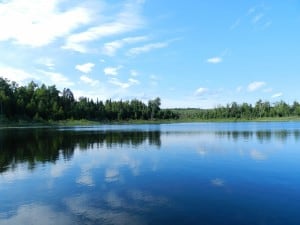 Fri Aug 4 2017
Day 4   La Crosse to Mitchell, SD
5hr 34min – 363 miles
On this day we will cross Minnesota, known as The Land of 10,000 Lakes. This is a long driving day, and we're covering a lot of miles to get us into Sturgis country.
---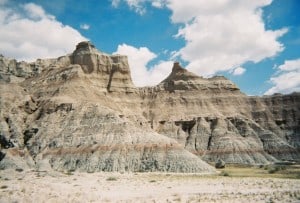 Sat Aug 5 2017
Day 5  Mitchell to Deadwood, SD / arrive Sturgis
4hr 52min – 314 miles + Badlands
You'll feel like you're on the moon as we travel through South Dakota by way of the Badlands. This National Park contains over 300 square miles of sharply erodes buttes, pinnacles and spires blended with the largest undisturbed mixed grass prairie in the United States. Tonight we'll be in Deadwood, ready for the Sturgis Rally.
---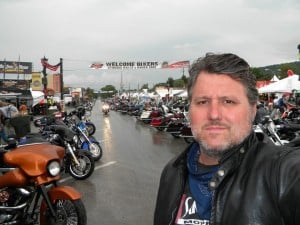 Sun  Aug 6 2017
Days 6 –  Sturgis Rally / Deadwood, SD
Mileage Optional
and
Mon  Aug 7 2017
Days 7 –  Sturgis Rally / Deadwood, SD
Mileage Optional
We'll take two full days to experience the roar and rumble of one of the largest motorcycle gatherings in the world, the 76th Annual Sturgis Motorcycle Rally. There are concerts, races, and bike shows; as well as blocks of Main Street bikes-only street vibe. Optional excursions include riding through the Black Hills National Forest to see Mount Rushmore and the buffalo in Custer State Park.
Option = Add One more Day in Sturgis for a 16 day Tour, 4 nights in Sturgis
---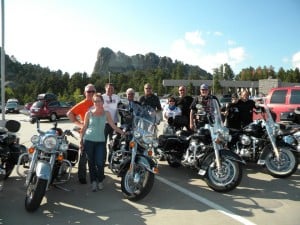 Mon Aug 8 2017
Day 8   Deadwood / Sturgis to Cheyenne, WY
4hr 44min – 274 miles
We'll head out of Sturgis for the last time and say goodbye to the Great Plains, and point our bikes towards the town of Cheyenne, home of the American Cowboy. We give our Harley Davidsons a well-deserved rest as we check out the local saloons and take a rest ourselves.
---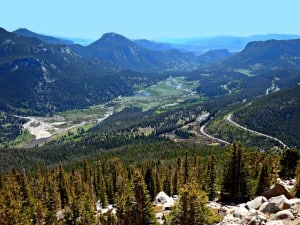 Tues Aug 9
Day 9  Cheyenne to Buena Vista, CO
5hr 17min – 280 miles
Leaving Cheyenne, we'll travel through the Colorado Mountains most of the day.  We climb high into the Rockies on our Harley Davidsons to the Trail Ridge Pass, elevation 12,095 feet. Then on through the Arkansas River Valley to the town of Buena Vista.
---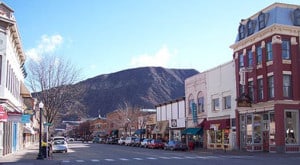 Wed Aug 10
Day 10  Buena Vista to Durango, CO
4hr 55min – 253 miles
We'll travel through the scenic mountains and National Forests of Colorado to arrive in the Old West town of Durango. This historic town has been the setting for scenes in many Wild West movies such as Butch Cassidy and the
Sundance Kid.
---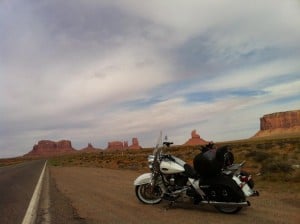 Thurs Aug 11
Day 11  Durango to Kayenta, AZ
3hr 38min – 201 miles + Park
On this day we will explore the towering sandstone buttes of of Monument Valley Navajo Tribal Park. But first we will visit the 4 Corners National Monument where four states meet. The 17-mile Valley Drive gives spectacular views of the red-sand desert and distinctive butte formations, and is also a recognizable location from Western movies.
We will get you a picture of you on your Harley Davidson at the most iconic Old West Monument Valley spot in the USA.  
---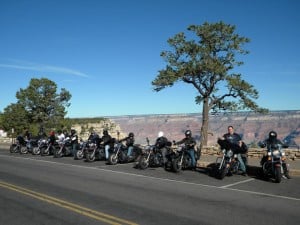 Fri  Aug 12
Day 12  Kayenta to Grand Canyon National Park, AZ
2hr 45min – 155 miles
An amazing ride up to the Grand Canyon. That is one big hole! Spectacular scenery and canyons on the way. We stop at a real Indian trading post to buy some souvenirs before we get to the South Rim of the Grand Canyon for one of the best sunsets in the world.
---
Sat Aug 13
Day 13  Grand Canyon to Kingman, AZ
3hr 19min – 189 miles
Leaving the Grand Canyon, we'll head south through Arizona with a stop in Seligman before we take a stretch of old Route 66 through almost forgotten towns like Valentine and Hackberry.  We will have plenty of time to explore one of the most famous stretches of Route 66 on our Harley Davidson motorcycles. We'll overnight in Kingman, on the eastern edge of the Mojave Desert.
---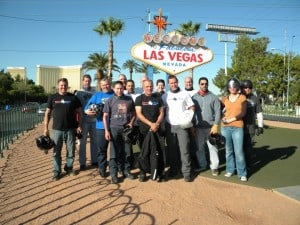 Sun Aug 14
Day 14  Kingman to Las Vegas
3hr 5min – 154 miles + 1hr Hoover Dam
(drop bikes off 4 pm  – end of guided tour)
First we will head to the old mining town of Oatman, then head for Vegas.   We might make a stop at the famous Hoover Dam if the desert has not cooked us.
Vegas Baby! We made it! We'll pull into Vegas and cruise the scenic strip. After turning in the bikes at 4pm, you're free to hit the town.
---
Mon Aug 15
Day 15 Departure Las Vegas
---
ROUTE ITINERARY BELOW FOR Chicago / Harley Museum / Sturgis 4 days / Bear Tooth Highway / Yellowstone /  Jackson / Bonneville Speed Week / Vegas
What's Included Sturgis All Inclusive Motorcycle Tour–  Gas, Tour Guide, Support Vehicle with driver , National Park Fees, Motorcycle, Lodging.
-$45 + tax a day event surcharge by the rental company on the days of the rally. Depending on which tour you are on, that fee varies.
-Sturgis Hotel Surcharge depending on how many nights in Sturgis and which hotel options ( Deadwood, Rapid City, Sturgis downtown)
-$595 Return Fee per motorcycle if dropped in Las Vegas
|   Guided Tour – Per Person                                          | 15 Day 14 Night                         | 16 Day 15 Night | 17 Day 16 Night |
| --- | --- | --- | --- |
| 2 People – 1 Bike – 1 Room | $5190 | $5799 | $6012 |
| 2 People – 2 Bikes – 1 Room | $6587 | $7103 | $7618 |
| 1 Person – 1 Bike – 1 Room | $7825 | $8253 | $8725 |
| No Meals + No Insurance  | 15 Day 14 Night | 16 Day 15 Night |
| --- | --- | --- |
| Self Drive 2 Drivers 1 room | $3714 | $3980 |
| Self Drive 1 Driver  1 room | $4958 | $5299 |
17 Day Itinerary –
Bonneville Speed  Week Aug 12-17, 2017 http://www.scta-bni.org
Day 1 – July 30, 2017 – Sun –   Meet Chicago  – Meet 3pm at hotel provided.  Pick up bikes at end of day at 4pm,  then welcome dinner. So ready to leave in early am
Day 2 – July 31 – Mon –    Chicago to Harley Museum / Milwaukee                               
Day 3 – Aug 1 – Tues –    Harley Museum / Milwaukee to La Crosse
Day 4 – Aug 2 – Wed –     La Crosse  to Mitchell                               
Day 5 – Aug 3- Thurs –   Mitchell  to Sturgis – 1st night Sturgis
Day 6 – Aug 4 – Fri – Sturgis to Sturgis   – 2nd night Sturgis
Day 7 – Aug 5 – Sat –  Sturgis to Sturgis – 3rd night Sturgis                               
Day 8 – Aug 6-  Sun – Sturgis to Sturgis – 4th night Sturgis
Day 9 – Aug 7 – Mon – Sturgis to Buffalo
Day 10 – Aug 8 – Tues – Buffalo   to  Cody
Day 11 – Aug 9 – Wed – Cody  to Cooke –  Bear Tooth HIghway Day
Day 12 – Aug 10 – Thurs- Cooke to Jackson –  Yellowstone Day
Day 13 – Aug 11 – Fri – Jackson to Salt Lake  – 4hr 33 min
Day 14 – Aug 12 – Sat – Salt Lake to Wendover / Bonneville on the way.  1.75hrs to  Bonneville
Aug 12-17, 2017 Bonneville Speed Week Dates
Day 15- Aug 13 – Sun – Wendover  to Ely   –  1hr 53 = get to see sunrise at bville in am and racing
Day 16 – Aug 14 – Mon – Ely to Vegas          3hr 43 min
Day 17- Aug 15 – Tues – Departure Day
---
Highlight Pics Below post Sturgis
---
– Buffalo, Wyoming to Cody – 3:10 hr – 181 miles
Pass through the Bighorn National Forest today.  Just a nice cruising day with some neat stops.  The vast landscape opens again on our tour.
---
– Cody to Cooke  via Bear Tooth Highway – 2:45 hr – 127 miles
Start the day in Cody then the Beginning of the amazing Bear Tooth Highway from the town of Red Lodge.  As our Sturgis Motorcycle tour progresses, you will have completely forgotten about Sturgis by this time.  Take time and watch the complete video above as we climb the Bear Tooth Highway.  This is my favorite day of the trip.  If only every day riding motorcycles on tour could be like this day.   For lunch the cool town of Red Lodge has some great food.
---
– Cooke to Jackson
---
Bonneville Speed Week