The Oldest Motorcycle Tour Company in the USA  – Established 1993
Rent a Harley-Davidson, Indian, BMW, Honda, Triumph, Kawasaki, Ducati Motorcycles.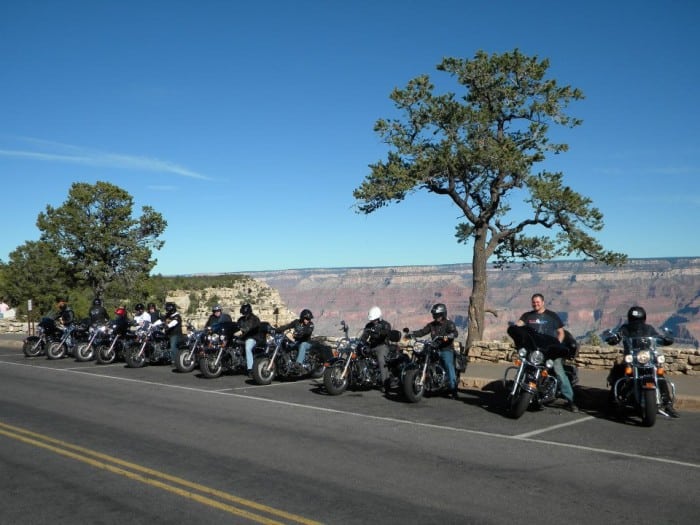 CONTACT US  –  We don't just rent you a motorcycle, we are your partner on your great adventure.
Before your trip, during if you need anything, and even after.
While we believe a Harley Davidson rental or Indian motorcycles are a great way to experience our California tours and USA terrain, there are other great options available for motorcycle rent like Hondas, BMWs, and others. The motorbike rentals we use are late model, low mileage, fully serviced motorcycles from the best rental fleets.  Rent a Harley-Davidson motorcycle in Los Angeles, California, Chicago to LA, or anywhere in the USA.
We are the OLDEST MOTORCYCLE TOUR COMPANY IN THE USA, since 1993. We are not the largest, fanciest, or most corporate tour company; we are a small tight group of friends who love taking you on tour and making new friends from all over the world.  Ride Free is a Fully Insured Tour Company.
The Team  CONTACT US  Testimonials  Pictures  Mission  

WHY RENT FROM RIDE FREE MOTORCYCLE RENTALS – When you contact us, you are talking to an actual tour guide with lots of experience on Harley Davidsons to BMW rental bikes who have ridden all over California and the USA.  We are happy to give some advice for your trip. We partner with you from the first contact, along the adventure on your motorcycle rental, and afterwords. You get a personal tour company with one on one support, and the support of the best and largest rental companies. The best of both worlds. We are an Official Wholesaler for the best rental companies in the USA = It cost you no more money for our extra service nationwide.   When on a rental, you have our direct number to call us for anything.  We are there to help you on your trip, not just the bike.  Lost?  A Question?  Weather?  Recommendation on planning your trip?  Just give us a call.
It is a 2 for 1 deal for you!  And we will give you the best price on top of the best personal service.
Don't get lost in the maze of the huge rental companies.  We will handle this for you.
Don't book overseas.  How will they help you when you have a problem on the road here?
Ride free will help you on the road like you were one of our guided tours.
RENTALS – Ride Free Motorcycle Tours and Rentals can book your motorcycle for you anywhere in the USA, at no extra cost to you. But you do get our one on one personal service and support, on top of our rental partners service and support.
SELF GUIDED TOURS – Custom and listed tours.  Motorbike, lodging, daily route and itinerary, stops, sights, highlights, neat places to go and eat,  GPS available.
GET A QUOTE 
We will need to know what insurance options Motorcycle Insurance Options

The Motorcycles for Rent ( click for motorcycle rental bikes )
Over 100 locations!