Northern California Motorcycle Tour
San Francisco     California Sierra Nevada Mountains     Yosemite National Park     Lake Tahoe    Northern California    Mountains Northern California Coast    Giant  Redwood Trees  San Francisco
Click here: For our 2 week option including the Central California Coast
We are the OLDEST MOTORCYCLE TOUR COMPANY IN THE USA, since 1993. We are not the largest, fanciest, or most corporate tour company; we are a small tight group of friends who love taking you on tour and making new friends from all over the world.  The Team  CONTACT US  Testimonials  Pictures  Mission
Contact Us   for 4 – 8 day Motorcycle Self Drive and Guided Tour Options from San Francisco, CA
Ride a Harley or other Motorcycle on the ultimate Northern California Coast and Mountain Motorcycle Tour through Northern California.  We start in San Francisco then ride our motorcycles  along the Sierra Nevada Mountains to Yosemite National Park, Lake Tahoe, Northern California Mountains, Northern California Coast,  Giant Redwood Trees, then to San Francisco, California
Click the Picture Links Below and Gallery – These will show what Ride Free  is truly all about.  CONTACT US
Click Here for PICTURES     
Click Here for VIDEOS         
What really makes a Ride Free Adventure is The Team, check out our crew.  Our love for being on the road on a motorcycle adventure with great people from around the world, is what it is all about for us.
9, 10, 11, 14 Day Options:
On the 11 – 14 Day Options we spend more time in the mountains or California Coast
CLICK HERE for Pictures     Contact Us     Tour Schedule with More Dates
GUIDED TOUR FAQ'S FREQUENTLY ASKED QUESTIONS
SELF-DRIVE TOUR FAQ'S FREQUENTLY ASKED QUESTIONS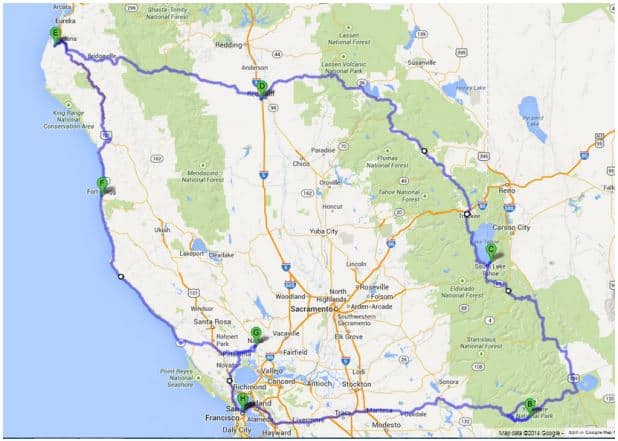 Day 1 –  Arrive in San Francisco, California
We meet everyone and the team and go over our upcoming adventure.  Then we head out to dinner for our first night together.
---
.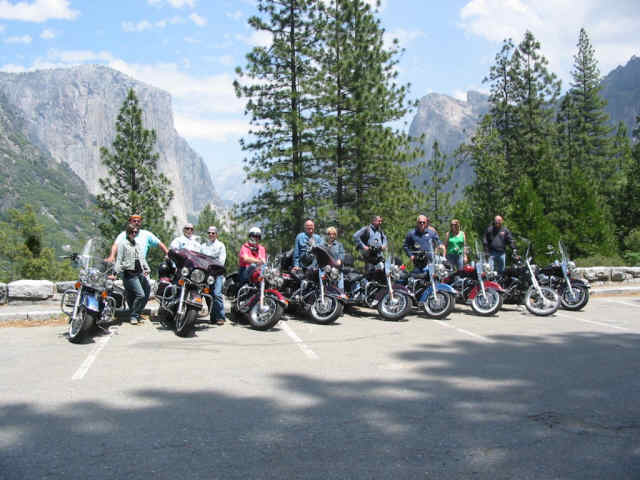 Day 2 – San Francisco, California to Yosemite National Park
We pick up our Harley-Davidson Motorcycles then head for Yosemite National Park.  It is without a doubt, one of the most visually stunning natural wonders in North America. We will enter the California Park from the west entrance on our Harley Davidson motorcycles where we visit Yosemite Valley then we check out El Capitan.  Next we cross Tioga Pass at an elevation of almost 9,000 feet as we cruise along crystal clear mountain lakes and peaks that are hanging on to their last remnants of snow.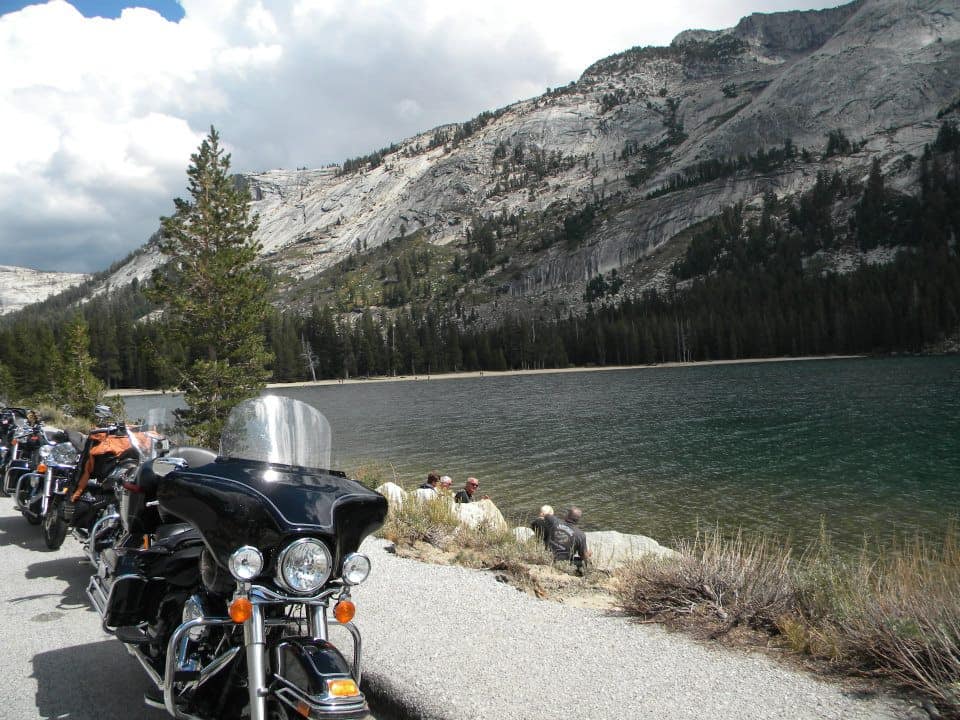 ---
Day 3– Yosemite, California to Lake Tahoe
We leave on our California Harley Davidson Motorcycle tour from Yosemite and ride amazing mountain roads on the way to Tahoe.  The Monitor pass is 8,314 ft (2,534 m) tall and a breath holding ride along it's cliffs and shear drop offs.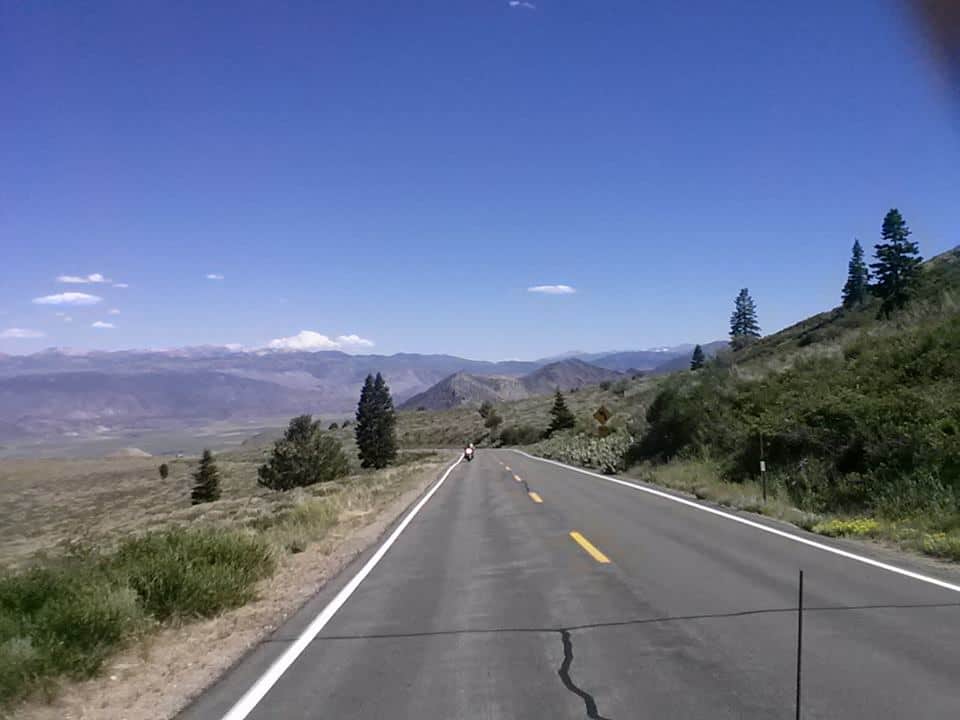 ---
Day 4 – Lake Tahoe to Chester, California
Once again this California motorcycle tour through the California Mountains is amazing.  We wind though small mountain roads very far away from civilization in a little town on a mountain lake.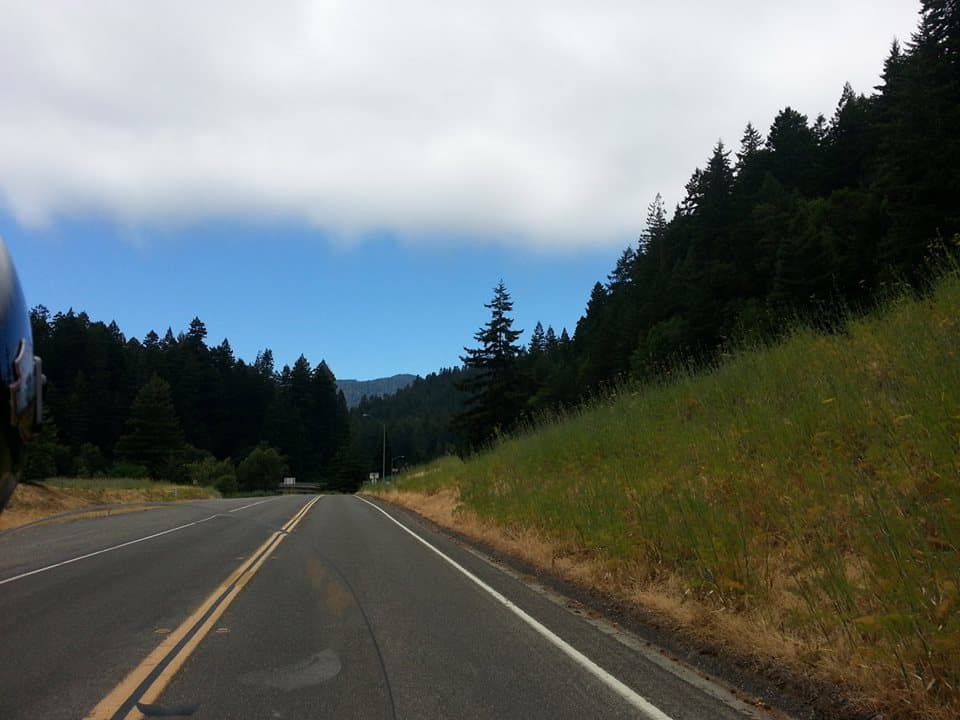 ---
Day 5 – Chester  to Weaverville, California via Mount Shasta
We do another unbelievable day of California mountain motorcycle riding.  You are wondering if the graceful mountain curves will ever end.   We explore smaller mountain roads on the way to and from the 14,180 foot Mount Shasta, an old volcano.  By the end of the day, you will have had your years fill the past couple days of perfect mountain motorcycle riding.  We  arrive at the giant redwood trees and coast for the evening.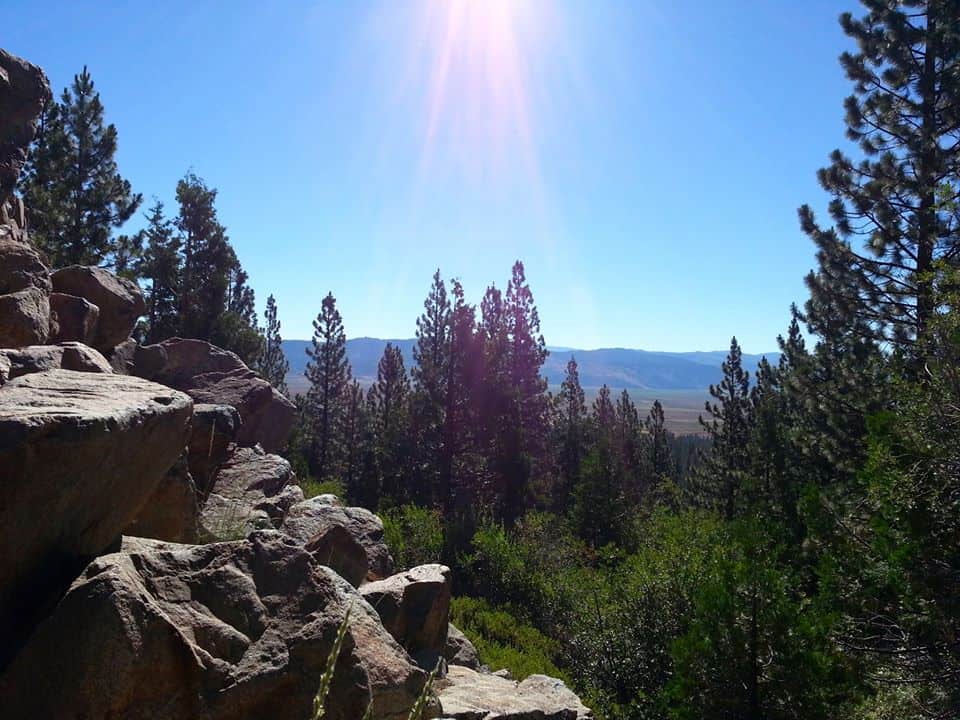 ---
Day 6–  Weaverville to Eureka, California via Redwood National Park
Today we turn our motorcycles towards the coast and giant redwoods.   We explore the Giant Redwoods Park and then a short ride down the coast to our seaport destination.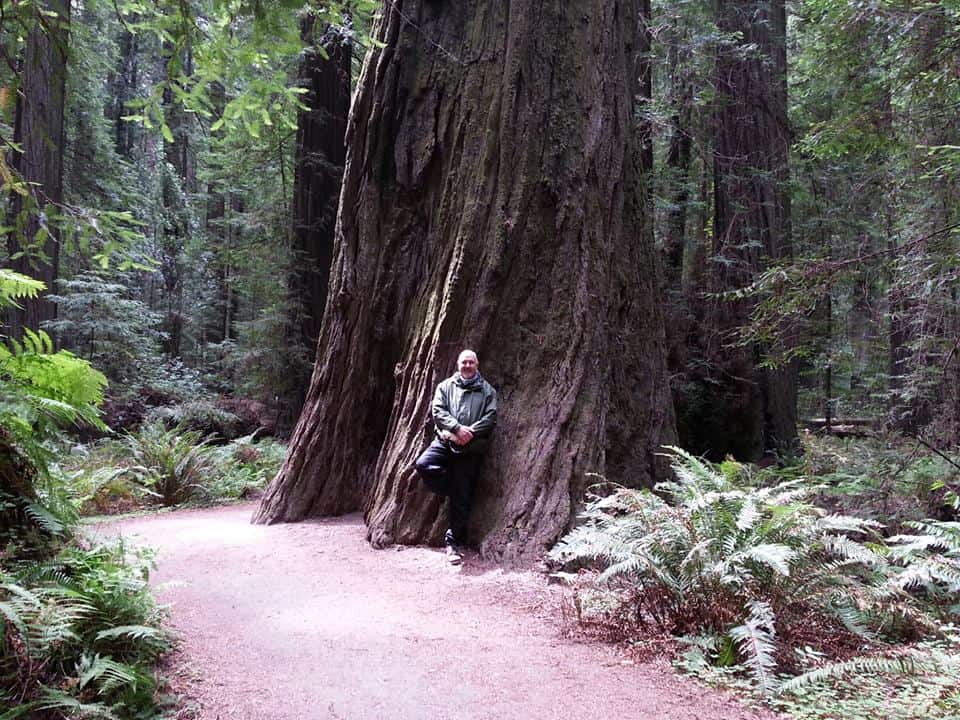 ---
Day 7 – Eureka to Fort Bragg, California
Today in a Northern California Pacific Coast Highway motorcycle tour ride day.  Breathtaking views and rides.  But before some great coast riding, we get to see some more giant redwoods and ride through Avenue of the Giants and actually ride through the "Drive Thru Tree" in Leggett, Ca.   Our California motorcycle tour actually rides through an opening at the bottom of a giant redwood tree!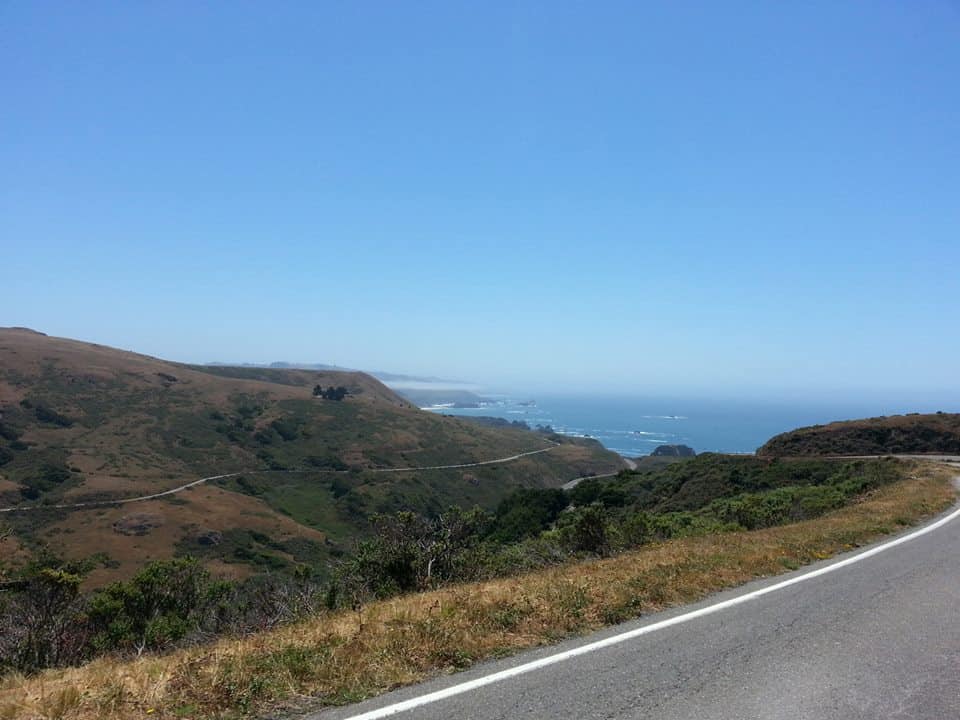 ---
Day 8 –  Fort Bragg to Napa, California  ( on the 9 day option we skip Napa and ride back into San Francisco )
Wine tasting tonight after a motorcycle ride down the California coast.  More unbelievable pictures and views.  We stop at the Point Arena Lighthouse and Museum among other great stops on the coast before heading inland to Napa Valley, CA.   California's famous wine region.  Let's try some wine tonight as we talk around town.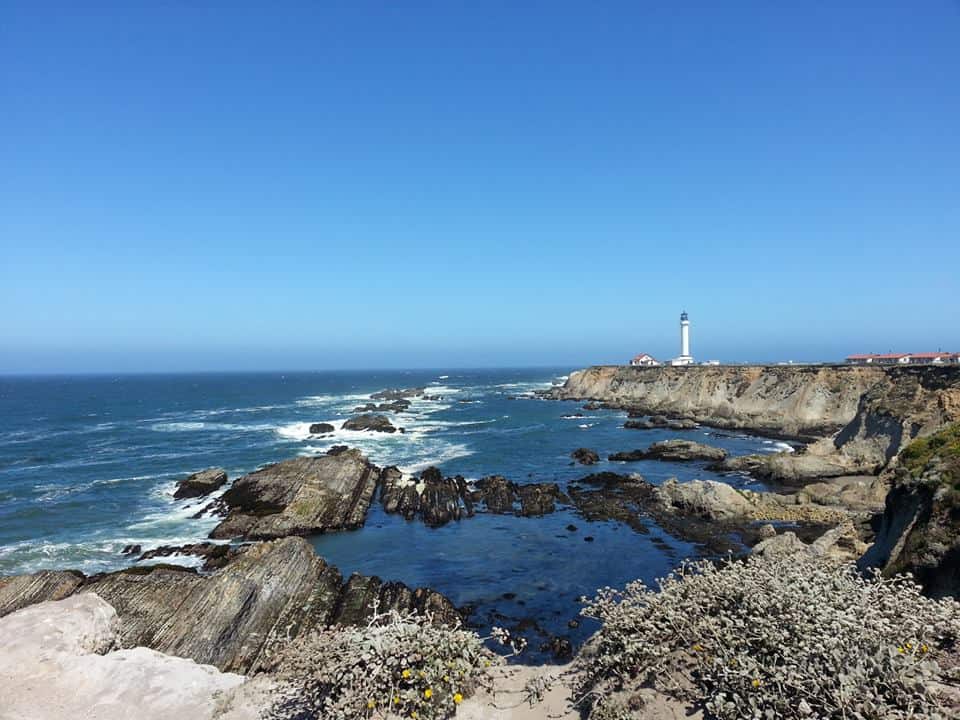 ---
Day 9–  Napa  to San Francisco, California
We start slow from our night out in Napa and enjoy Napa in the morning.  Then we leave the quaint countryside winery area for the big city San Francisco, California.  Firing up our bikes we will head towards the coast and some more redwoods.  Then we'll ride our motorcycles through the Northern California countryside for a nice stretch before we drop down towards Sausalito on the Pacific Coast Highway along the California coast. Soon we'll be perched on a high peak to gaze over The Golden Gate Bridge before riding your Harley Davidson across and into the heart of the San Francisco Bay and Ghirardelli Square. From here everything that San Francisco and the surrounding area have to offer is at your fingertips.  The Ride Free Tour Team has a few favorite spots we like to hit for dinner and some great blues and jazz music. We can't wait to share this exciting city with you. We take a ride on the cable car, and do some exploration of Fisherman's Wharf where we have our last night together.
At the end of the day we turn in our bikes and party tonight as talk about all our great adventures we had.
You came into this trip as one of a group of riders from all over the world. You are leaving today as part of a family, the Ride Free family.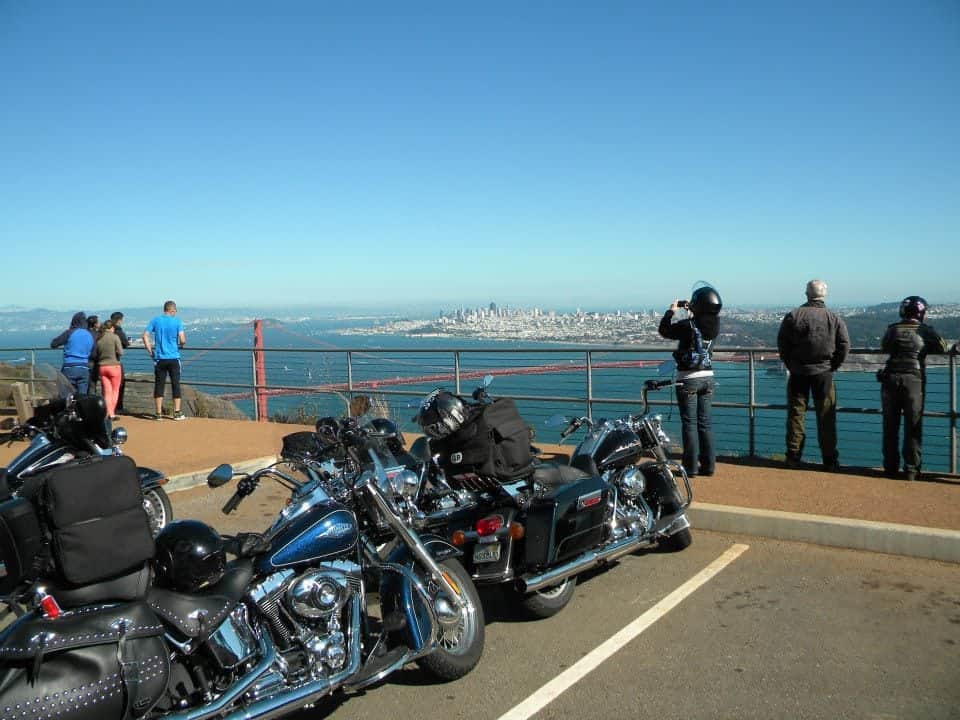 ---
Day 10 –  Departure Day
Head to the Airport today, or let us know if you need any extra nights.  Or if heading to Los Angeles next, you can rent one of our classic cars for the trip down the coast, or sign up for a guided classic car tour from San Francisco to LA.
Check out the Pictures and Videos
Hotel Surcharge:  There can be hotel surcharges on both guided and self guided tours depending on dates, month, and how far in advance you book.
Contact for dates
GUIDED TOUR FAQ'S FREQUENTLY ASKED QUESTIONS
| Guided Tour – Per Person  | 9 Day 8 Night   | 10 Day 9 Night    | 11 Day 10 Night | 12 Day 11 Night |
| --- | --- | --- | --- | --- |
| 2 People – 1 Bike – 1 Room | $2929 |  $3332 |  $3736 | $4140 |
| 2 People – 2 Bikes – 1 Room | $3740 |  $4260 |  $4780 | $5300 |
| 1 Person – 1 Bike – 1 Room | $4561 |  $5184 |  $5807 | $6430 |
SELF-DRIVE TOUR FAQ'S FREQUENTLY ASKED QUESTIONS
| Self Drive Tour   – Per Person / Each | 9 Day 8 Night     | 10 Day 9 Night   | 11 Day 10 Night | 12 Day 11 Night |
| --- | --- | --- | --- | --- |
| Self Drive 2 People 1 Bike 1 Room | $1577 | $1788 | $1999 | $2210 |
| Self Drive 2 Drivers 2 Bikes 1 Room | $2438 | $2772 | $2900 | $3440 |
| Self Drive 1 Driver 1 Bike 1 Room | $3154 | $3576 | $3765 | $4420 |
Vegas Start = Add $250 return fee
Runs: April – May – June – July – Aug – Sept – Oct
Contact for dates